---
As the gallery specialized for a rotating art exhibition, Gallery Shes have been presented various art works since our establishment in 1991. We mainly offer the pieces by artists with close ties to Hokkaido, and also introduced the one by world-renowned famous creators aggressively.
This time, I would like to introduce you our exhibition highlights in Tokyo Olympic and Paralympic games ceremonial year, 2020.
The first event of the year will be "Liaison" exhibition. It has twenty-eight-year history from the following year of the foundation and is very popular fair among clients. Like the theme Liaison, meaning concatenation in French, this exhibition will transmit the arts from Asahikawa by concatenating the artists of local and other areas.
In March, the exhibition "Japanese Spirit: Fuji and Sakura" will be held. With grace and dignity, newly painted traditional icons of Japanese beauty, Fuji and Sakura, will be displayed with sensibility and unique approach of the artists of our time.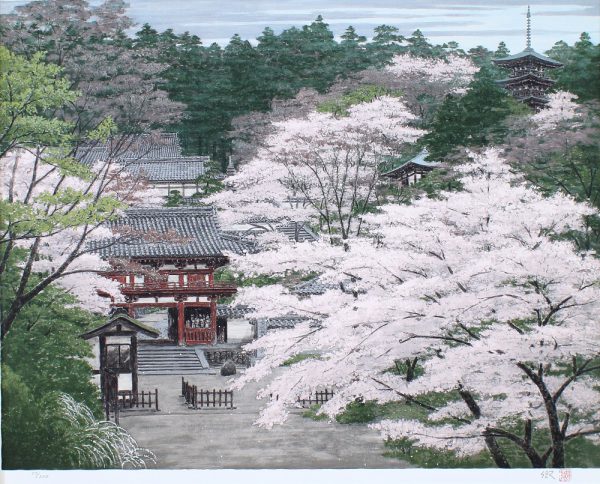 The exhibition in May is "Seven Artisans: Resonance Effect". Seven young artists of today, who are active in domestic and international art fairs with their own view of the world, are selected. You will be a witness of the space with full of wonders, produced by the resonance of character and expressions of these seven.
In July, we will offer the personal exhibition of Susumu Endo, who is closely connected to Asahikawa. He is one of the leading artists of Japanese printing arts (Hanga) and also famous for his graphic design. He established the new types of artistic expression by computer graphics, and has been launched a number of art works with his specific peaceful touch, under the theme of nature and space.
In September, art pieces by currently famous artists such as Koji Kinutani and Hiroshi Senju, and by deceased great masters includes Japanese painter Sumio Goto who used to work in his studio in Kami Furano, will be gathered together. It will be the opportunity to look back the key-pieces which left the mark in the late-modern art history of Showa era and Heisei.
Focusing on noticeable eight female artists, "Energy of Creation: Flying Eight Women" is planned in November. The exhibition will be a full of reverberant expressions by these eight creators of various fields and different hubs, Tokyo, Sapporo and Asahikawa.
Besides these gallery exhibitions, commemorate the 1300 years anniversary of compilation of "The Chronicles of Japan (Nihon Shoki)", a special art trip, visiting Nara, Kyoto and celestial sanctuary Koya-san, will be organized in autumn. During this tour, Japanese beauty and eternal grace will be appreciated of the Buddhist statues of Japanese national treasure, temples and shrines on the list of the World Heritage, and "Shosoin Exhibition" at National Museum of Nara. The trip is scheduled in November, 15 people maximum. Those who would like to have more details, please contact Gallery Shes (+81-166-53-8886).
Kei Shibusawa, Shunyoueikan, Lithograph
Takayoshi Sakurai, Fugaku・Oh, painting in oil, P8